High Gloss Aluminum Composite Panel for Building
Previously, sandwich Aluminium Building Panels were considered products suitable only for functional constructions and industrial buildings. However, their good insulation characteristics, their versatility, quality and appealing visual appearance, have resulted in a growing and widespread use of the panels across a huge variety of buildings.

It has the features of excellent surface flatness and smoothness, various uniform colors, simply cleaning, fire-resistance and Aluminum Decorative Panels can be easily processed. The high gloss aluminum composite panel are generally used in advertisement board,signboards, wallboard, ceiling and constructional exterior curtain walls. The processing of making high gloss aluminium composite sheet panel is to use a heat-conducting epoxy layer filled with aluminum to bond flat ribs to a grooved base plate of extrusion. Therefore, the surface of high gloss aluminum composite panel will be more uniform.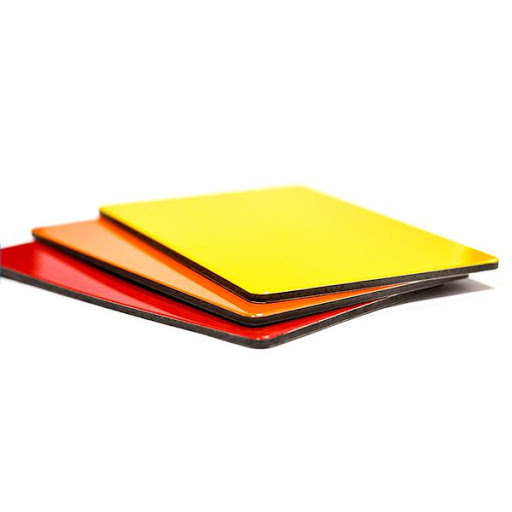 High glossy surface aluminum composite panel features

1) Light weight, bright color and gloss retention
2) High strength and easily fabricated
3) Excellent surface flatness and smoothness
4) Various colors and easy to maintain

Application

1) Gas piping, cables, building materials, etc
2) Curtain wall decoration for buildings
3) Renovations of old buildings and movable houses
4) indoor walls, ceilings, bathrooms, kitchens and balconies
5) Billboards, exhibition desks and notice boards
6) Materials for industrial application, car and ship bodies

Aluminum Composite Panel (ACP)

Surface

High glossy PE / Wooden grain/ Marble/Mirror

Panel Size




Standard size

1220x2440mm(4x8'ft)

Panel thickness

1-8mm

2000mm

Max. length

6050mm

Aluminum thickness

0.016-0.55mm

Aluminum Alloy

AA1100,AA3003,AA3004,AA3005,AA3105 etc.

Panel core

Polyethylene(PE) Fireproof

Panel core quality

Unbreakable (best) / half unbreakable(better) / breakable(normal)

Unbreakable < half unbreakable < breakable

Panel toughness

Unbreakable < half unbreakable < breakable